Christensen Paces Fastest Women's Field Ever in Door County Half Marathon

The 2019 Door County Half Marathon featured a pair of familiar faces breaking the finish line tape. Rodee Schneider of Madison won the race for the fourth time, while Hanna Christensen, also of Madison, won her second as she shattered her own women's course record with a time of 1:22:05.

Christensen lead the fastest field of women in the race's 12-year history. Maggie Priebe of Green Bay (1:23:43) and Kelsey Seiler of Chicago (1:24:09) both beat Chrisensen's old course record of 1:24:20, set in 2015. Schneider finished in 1:15:16, topping second place finisher Tim Kowols of Green Bay by more than three minutes.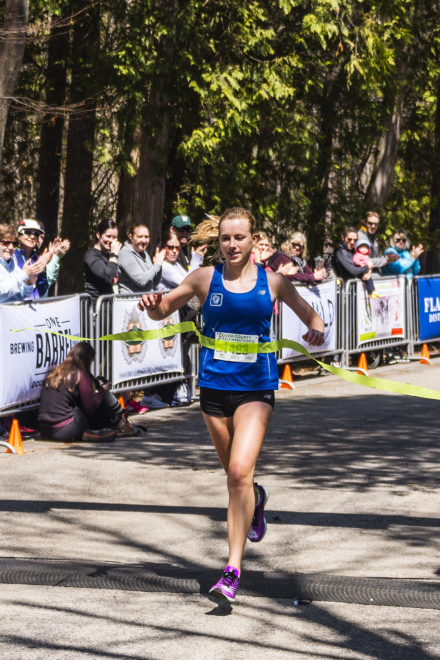 In the Nicolet Bay 5k Eduardo Pacheco of Sturgeon Bay paced the field in 18:12, defeating Brian Busse of De Pere by 58 seconds. On the women's side Liz Gilbert of Sturgeon Bay won with a time of 19:54.

The 12th annual event brought 2,300 runners to Door County for a run on a closed road course in Peninsula State Park in Fish Creek. The event raised more than $50,000 for are non-profits and filled restaurants, hotels, and bars throughout the peninsula.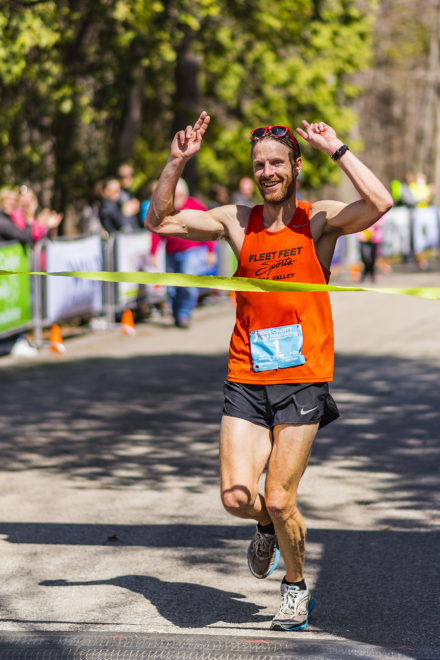 "You couldn't ask for a better day to kick off the summer season," said race co-founder David Eliot.

The 13th annual Door County Half Marathon and Nicolet Bay 5k will take place Saturday, May 2, 2020. Registration opens Oct. 1.

For complete results visit DoorCountyHalfMarathon.com.

Half Marathon Top Finishers

Male
Rodee Schneider, 37, Madison, 1:15:16
Tim Kowols, 33, Green Bay, 1:18:53
Elias Theodosis, 29, Evanston, 1:19:31
Sean Blazier, 25, Cedarburg, 1:21:19
Shane Reilly, 25, Chicago, 1:22:26
Female
Hanna Christensen, 28, Madison, 1:22:05
Maggie Priebe, 27, Green Bay, 1:23:43
Kelsey Seiler, 27, Chicago, 1:24:09
Chloe Staub, 27, Shorewood, 1:26:51
Meg Kobza, 30, Chicago, 1:27:58
Nicolet Bay 5k Top Finishers

Male
Eduardo Pacheco, 25, Green Bay, 18:12
Brian Busse, 41, De Pere, 19:10
Jack Kleinschmit, 12, Evanston, 19:47
Brayden Eigenbrodt, 14, Fond Du Lac, 19:47
Cal Johnson, 22, Hudson, 20:01
Female
Liz Gilbert, 29, Sturgeon Bay, 19:54
Becky Vander Heiden, 40, Monona, 20:30
Victoria Garces, 12, Sheboygan, 21:26
Emma Coon, 14, De Pere, 21:55
Koreena Renard, 49, New Franken, 22:33