The Nicolet Bay 5k has started many future marathoners on their running journeys. By participating in the Nicolet Bay 5k, you get all of the professional course support, beauty, and atmosphere of the half marathon in a small 5k, making it one of the best 5ks you'll ever run!
The Nicolet Bay 5k begins at 10:15 a.m., just after the start of the half marathon.

The race begins a few hundred yards west of the Half Marathon starting line on Shore Road. Participants will follow the out-and-back course to the Eagle Bluff Lighthouse, where runners will turn around to head back on Shore Road to the finish line, taking in the view of Horseshoe Island and Eagle Bluff as they make a final turn about a half mile from the finish line.
The Nicolet Bay 5k will use the same finish line as the half marathon.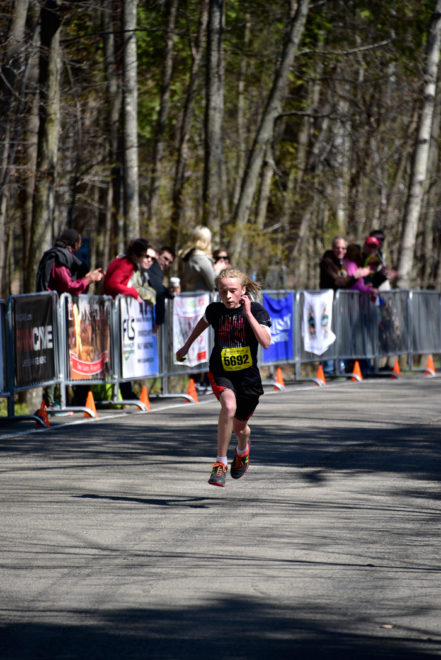 Nearly all 5k participants will finish before the half marathon runners come through, while getting amazing views of Horseshoe Island, the lake, and the lighthouse.
MP3 players are allowed, but please keep the volume down in order to hear emergency vehicles or safety/directional information. Sorry, no dogs or strollers are allowed on the course due to space and safety concerns. Walkers are welcome.
Runners will receive a race T-shirt at Packet Pickup, as well as a post-race beverage or Door County Brewing Co. beer at Nicolet Bay in the Runner's Concourse.