When Allen Sass stepped into the role of president at the Wisconsin Spice Company in 2016, it came with a tough assignment. He'd have to break the news to a lot of old friends and business contacts the reason his father, Phil, the company's founder, had to step aside – he was diagnosed with Alzheimer's disease.  
What Allen didn't expect was how many of the people he told would share stories of their own family's experience with the disease.
"I couldn't talk to a single person who didn't have someone very close to them going through the same thing," he said. "I was stunned. And the common theme that ran through them all was how heartbreaking and hard it was not only for the afflicted, but for the caregivers. It not only stopped the afflicted in their tracks, but it stops the loved ones as well."
Last fall Sass, who owns a condo in Sister Bay, decided to run the Door County Half Marathon to raise money and awareness for the Alzheimer's Association. Taking advantage of the race's Run For A Cause program, he set a goal to raise $3,000, and his company would match donations.
He quickly eclipsed his goal, and has now raised $4,500 for the association.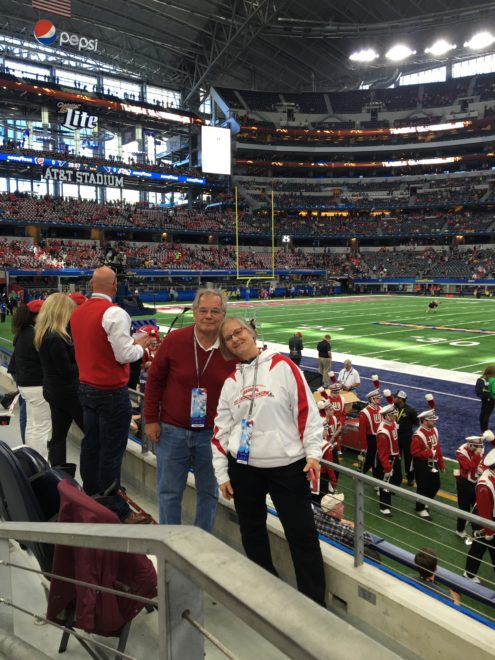 "The support people have given me has been truly inspirational and unexpected," he said.
His father began suffering from symptoms of Alzheimer's in 2015, and though he's still able to live at home with his wife, Beth, the disease is progressing. Beth is just 66, and loves to travel and be active, but the disease is making that more and more difficult, as it is for millions of Americans. An estimated 15 million Americans will be afflicted with Alzheimer's by 2050.
The May 4, 2019 race will be Allen's first Door County Half Marathon, and though he isn't aiming for a top finish, he is aiming for an impact for families like his.
"It's not only of my personal experience, but so many others in battling this disease," he said. "It's affecting so many families in so many ways."
To donate to Allen Sass's cause, click here>>
To learn more about Run For A Cause and how you can use it to raise money for your charity, click here>>