Since 2014, a team from Shepherd of the Bay Lutheran Church has been traveling to Chichicastenango, Guatemala or a short team mission trip.
The group works with the organization Pray America to help Mayan widows and orphans. Their days are filled with various projects from building and repairing homes for widows to helping at feeding programs for children. They've installed water filter systems for healthier drinking water and more efficient wood cooking stoves in the houses. They've also helped give away 50 pairs of shoes for children so they can attend school, and collected sweaters, school supplies and toys to take to the families.
The crew began volunteering at the Door County Half Marathon in 2014, manning an aid station on the course.
"We are grateful for the opportunity to raise money for our cause and help out at the race," says organizer Carol Omernick. "We enjoy cheering on the runners! It is such a fun and exciting event. Plus any day that you can spend in Peninsula State Park is a good day!"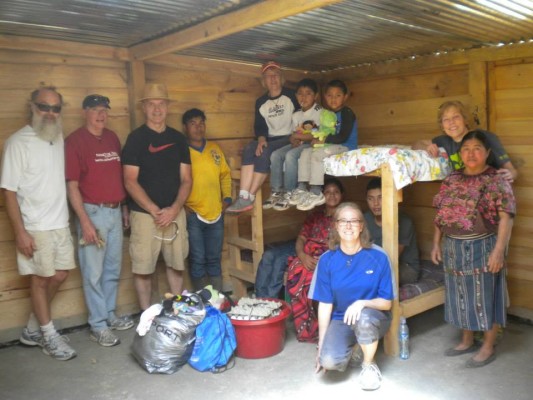 People can donate to their effort by calling the church office at 920-854-2988 or visiting their Facebook page at "Shepherd of the Bay Lutheran Church-ELCA" or their web site at shepherdofthebay.org
Mail donations to Shepherd of the Bay, PO Box 27, Ellison Bay, WI 54210.