When starting horn blows for this year's Door County Half Marathon, it will mark the start of a run to help others for Lauren Daoust and Christy Wisniewski.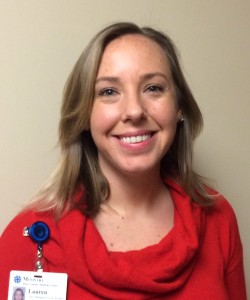 The two employees of Door County Medical Center are running in support of the Ministry Fund in the Run For A Cause program.  The Ministry Fund helps anyone who lives in Door or Kewaunee Counties with an emergent need like housing, utilities, car repair, medications, and transportation. When a person is sick and can't work they often worry about being able to keep up on their bills.
The Ministry Fund helps pay a bill to keep the lights turned on for a family, or to get someone a needed medication that they otherwise couldn't afford. The Ministry Fund is vital for people who are facing a crisis.
"We see people who are homeless or on the verge of homelessness on average about once a month, right here in Door County," Daoust said. "This time of year our funds are very low and we have to turn people away."
The Ministry Fund gifts about $50,000 per year and helps over 1,000 people per year. Support is possible through the generosity of donors and granting foundations to the Ministry Fund.
You can donate to their cause here>> 
Scroll to the bottom to donate online.  Indicate "Ministry Fund – Lauren Daoust" in the special notation.