After a lifetime of working as a carpenter in Door County, Bruce Schaufer's knees were worn out.
"Last spring, my wife and I went on a hiking trip. I wound up having to take the bus back because I just couldn't do it. I couldn't work either, and the pain was bad."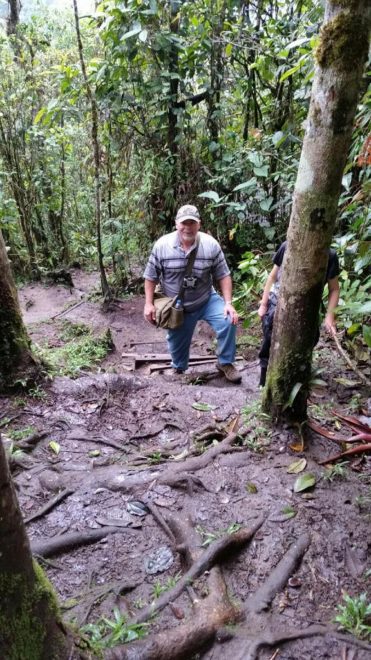 All that has changed since Schaufer had both knees replaced at the Bone and Joint Center of Door County at Ministry Door County Medical Center, the premier sponsor of the Door County Half Marathon. Dr. Dan Tomaszewski performed the surgeries, and Schaufer couldn't be happier with the results. Schaufer is even walking the Nicolet Bay 5K this year.
"I knew the recovery rates at Ministry were top notch, and that's why I chose Ministry. Dr. Dan and his staff were just great." Schaufer also enjoyed the group therapy sessions provided in the hospital after surgery. "It gets you moving right away, and gives you a chance to bond with other people who are in the same boat."
Schaufer knows that joint replacement patients have to commit to therapy in order to get great results. With the encouragement of his family, doctor and therapists at Ministry's Sister Bay Rehab facility, he did just that. All the hard work paid off. Recently, Schaufer traveled to Ecuador to visit a friend, and had the opportunity to hike the Amazon Basin and Cloud Forest.
"It was some rough hiking, but it was incredible. I couldn't have done it a year ago. It's like someone gave me my life back."